I was so wishing to write on this topic, but then I realised that the wheel had already been invented by Asma Yasrib on her blog 3 years back, copy pasting the wonderful collection of images here, something which I am truly jealous of:
Kashmiri weddings are big affairs. Starting from the match making process to the so called Thap-Trawin (Engagement) to the actual 'function' which lasts for many days.
Our culture expects a lot of stuff from us, there are sending of gifts, and then more gifts, gifts to relatives, and to the the families where our youngsters have married into. It requires a lot of concentration of the part of the Yezman (Dad), and the Yezmanbai (Mom).
Then there is singing and the tumbakhnaer, and lots of
Kashmiri Wedding Songs
to be sung.
And of course there is food food and lots of fatty food.
Wazwan as such can be considered the Kashmiri Cuisine, the grand one, fit for kings. Here are some back stage pictures to such a delightful meal:
This picture below shows the traditional way to store the spices, like chilli, turmeric and cloves: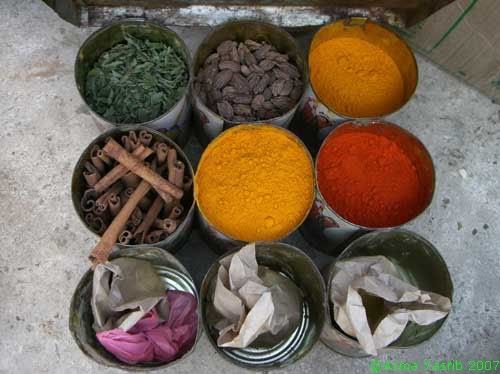 The waza (chef) is preparing some lamb meat here: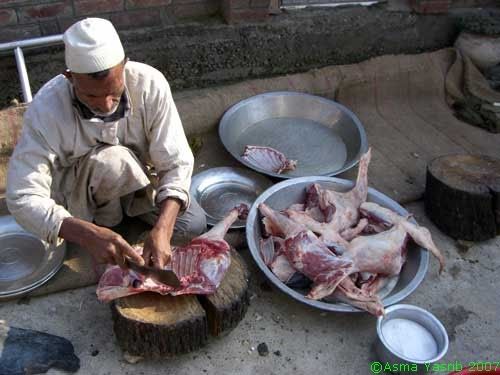 Zaamdod! (Curd to eat your food with)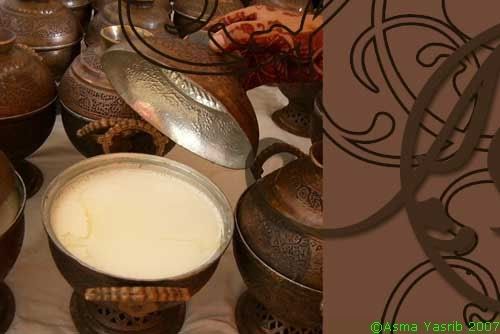 Red hot chillies being softened…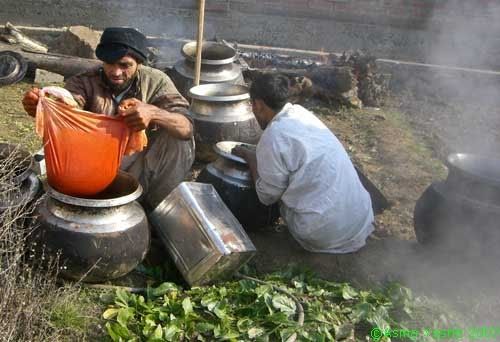 To make the meat balls, the meat needs to be beatun up and then cooked: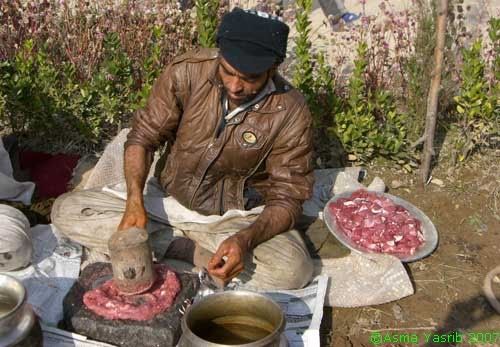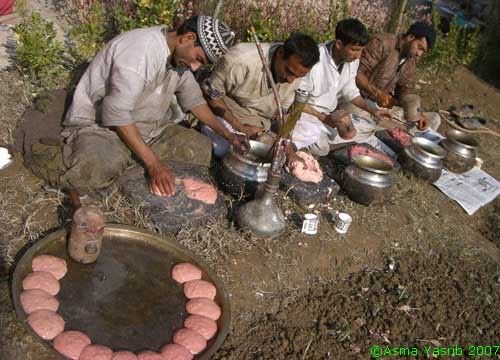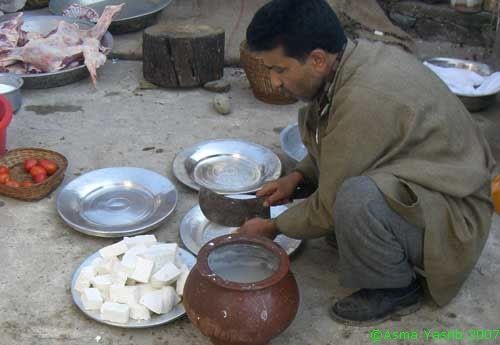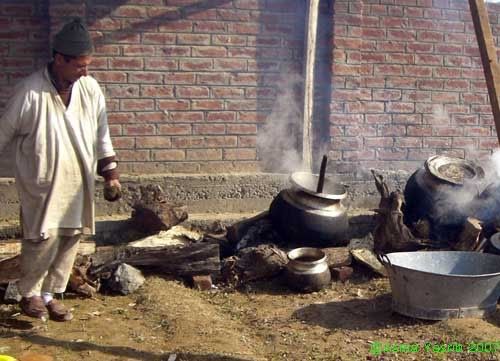 and while you wait for food to get ready why not nibble at these: